This is a model I've had running over at RI for a while it's one of the guest ships from Buck Rogers in the 25th Century - the Scorpion or Gnat fighter.
One of Universal Hartland's creations it uses a Fujimi 1/48 F14 and Revell 1/32 Huey Cobra with bits of Harrier,M60a1 and various other kits thrown in.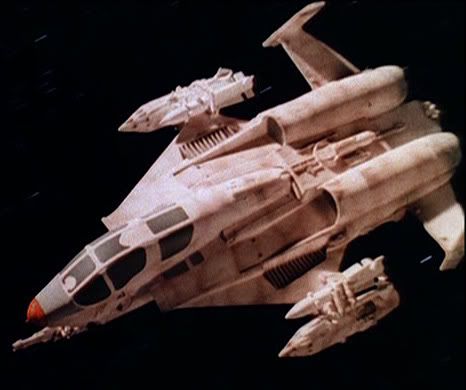 The original aim was to have a detailed cockpit rather than the black painted canopy of the miniature but stress fractures in the glazing put paid to that. Two White jumbo LED's provide Engine effects.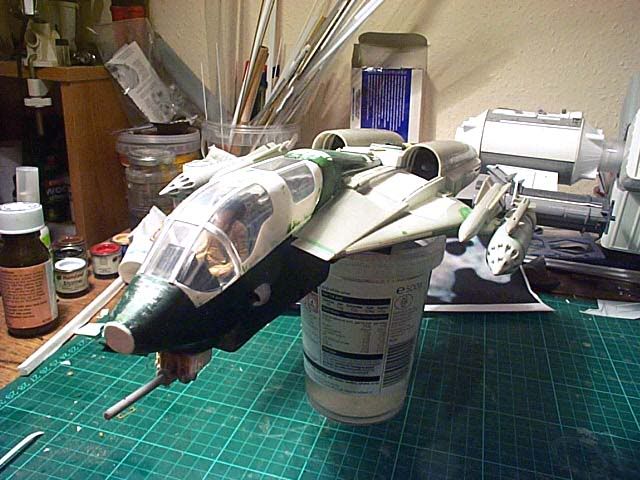 "Some home!!-A piece of metal in the middle of nowhere!!"