I dont know if it was a kit part but I havent found it so I scratched this part and added the correct bits on it :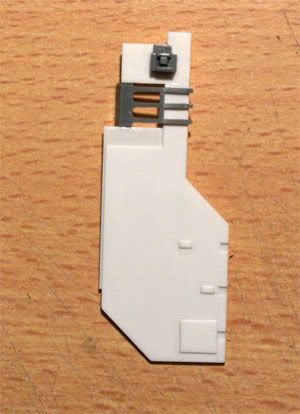 Then I glued little styrene chips and I added the last parts I know (thanks BlackPig who gave me a part ID yesterday while I was looking into my kit for this part !!).
Im still missing a few bits (if someone knows them... I would be happy to get those ID's !
). I couldnt resist more so I sprayed primer on it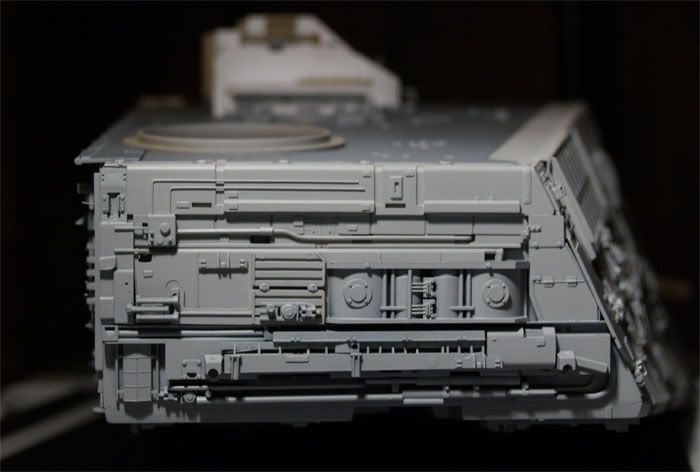 Different lighting :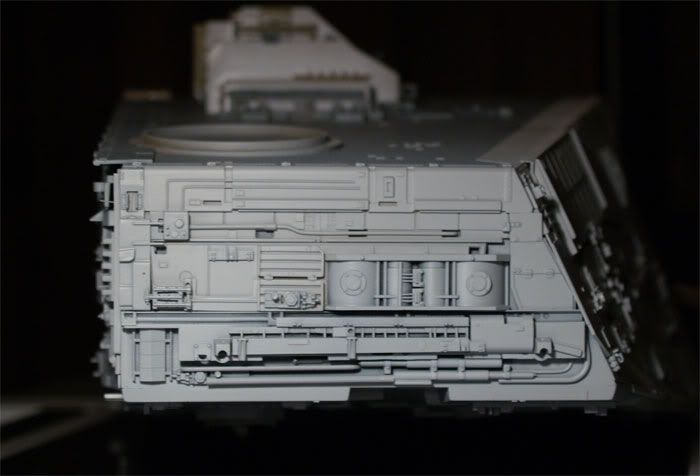 Rear plate added and some more bits then sprayed :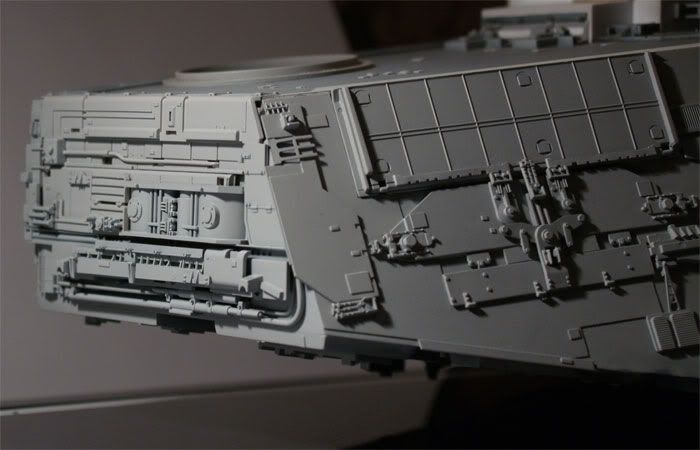 I also found a few new parts on the bottom of the bridge. I'm missing 4 parts, for the bottom, I would like to find them !