Hey all,
First WIP over here. Posting some catch-u-up pics.
I love building [big] dioramas with structural elements I haven't seen tried before (love building architectural models, too). I have always wanted to do the cool red port from ROJ with all of the ships diving in (or fleeing out). I started designing this about 1.5 years ago, spending about four months figuring out scale and how to design a multi-layered approach to building it. I work on it slowly (like 2 hours a week) with my work/life schedule, but have come quite far. Hoping to finish this around this time next year.
Long story short - she's in 1/144 scale and it is about four feet wide, three feet high (with the partial laser tower), and will have a removable "port" top that should be around three feet by four feet (so I can get everything through common doorways). I got a kickstart to actually doing it at a local store that was closing... I got myself a big heavy welded metal rack for $25! I saw potential in it and away I went...
Oh yeah, and it WILL be lit...
Full Project Build so far...
Started here: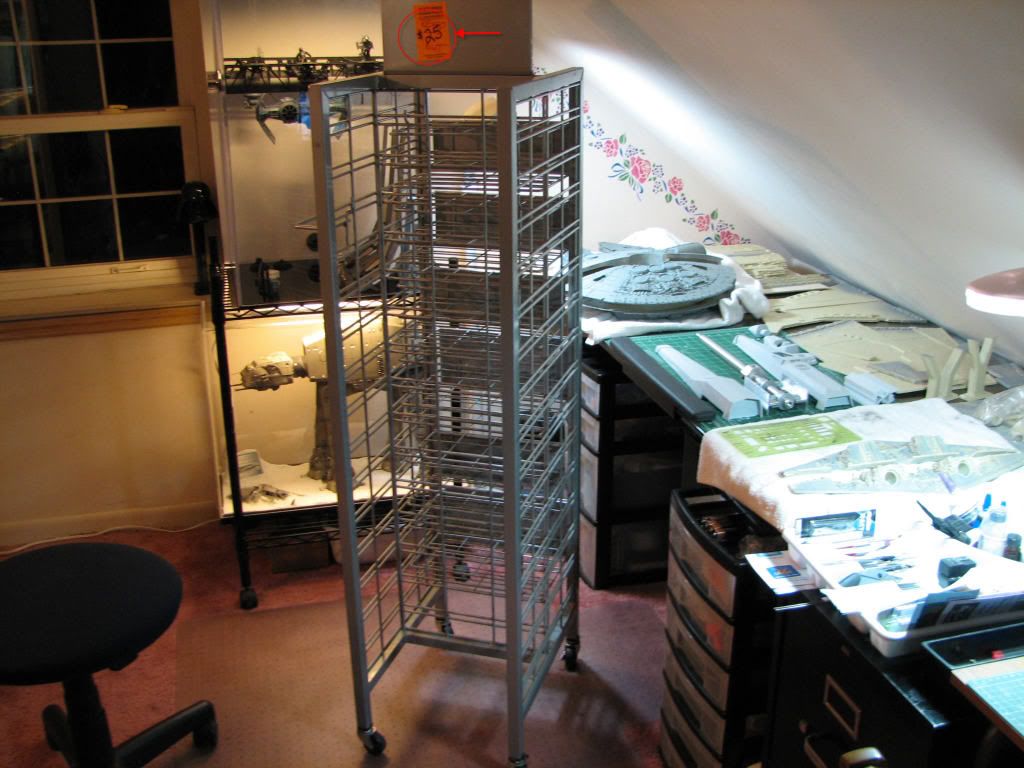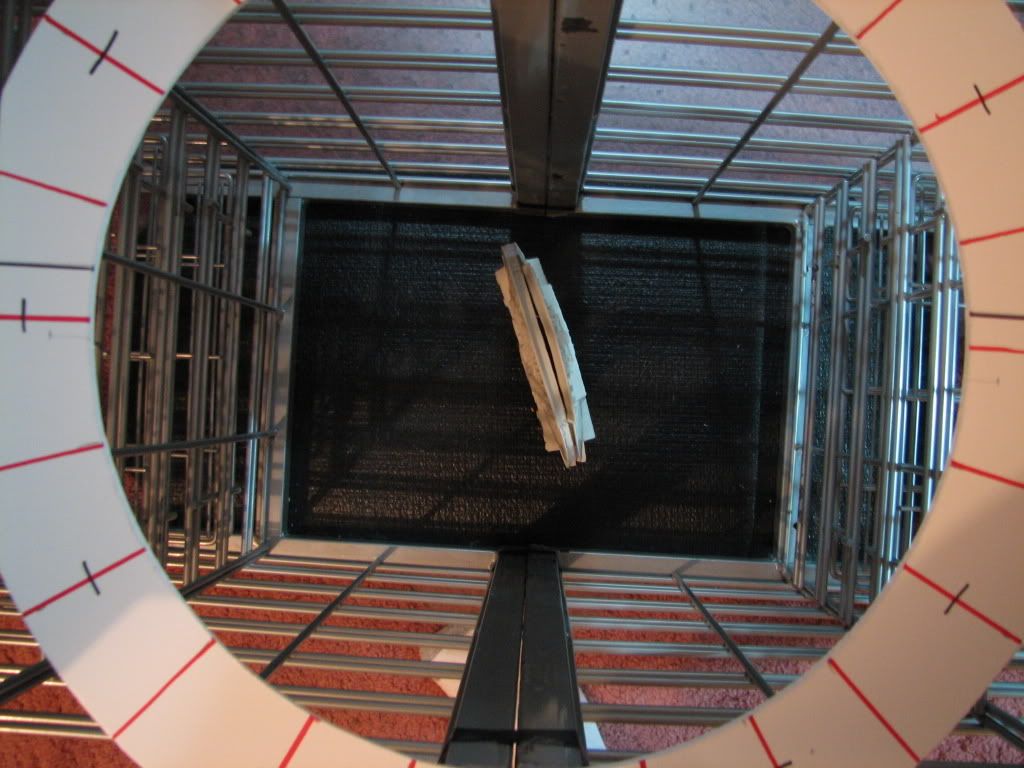 Got to here: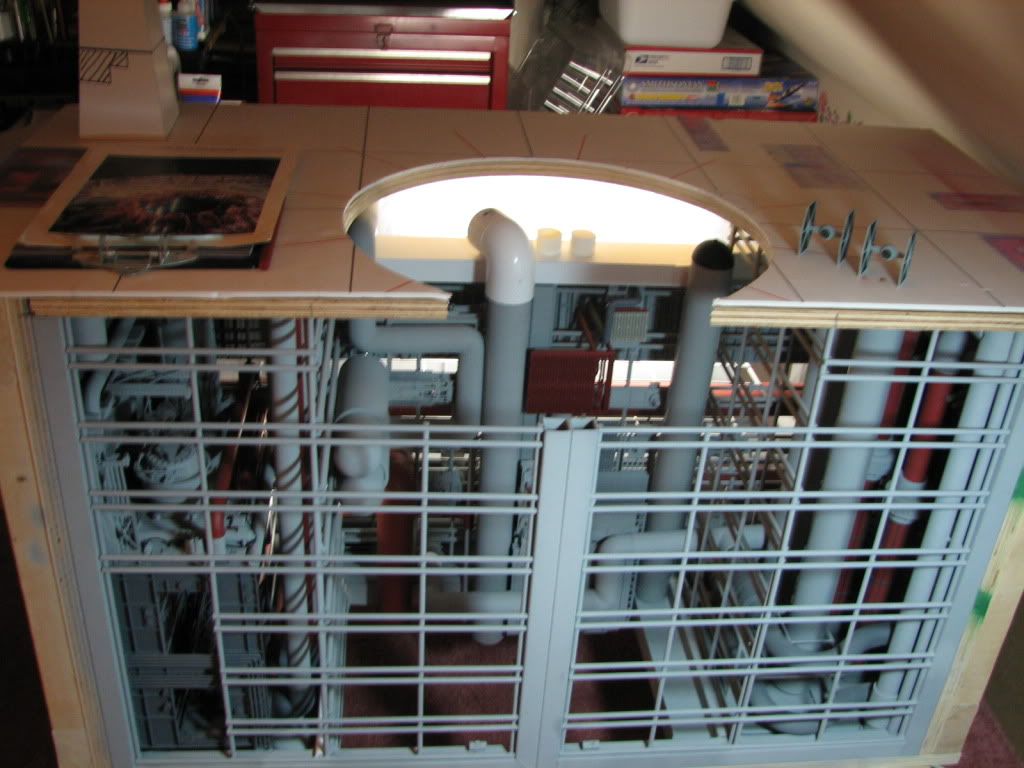 1-144 MF in the Hole:
Currently working on the tunnel lighting tubes:
Full Project Build so far...
More soon...
Kevin
Inspire onto others as you would have them inspire onto you... or something like that...